The Ranch Events Complex provides in-house, exclusive food and beverage services through OVG Hospitality. From concessions to distinctive catered meetings and events, OVG equals inspiring cuisine, grand presentations and impeccable service for each guest. Everything our food and beverage team serves is prepared fresh through a series of strict guidelines, with our guest satisfaction at the forefront of our planning. All of our foods start out with the highest quality ingredients, as we strive to purchase from local farmers and suppliers. These quality ingredients are then carefully scooped, grilled, tossed, poured and sautéed right to order for our guests! Our team is prepared to create a memorable, customized, and thoughtful event experience for you from start to finish.
Food & Beverage at The Ranch Events Complex is proudly provided by OVG Hospitality & Head Chef - Jason Nelson.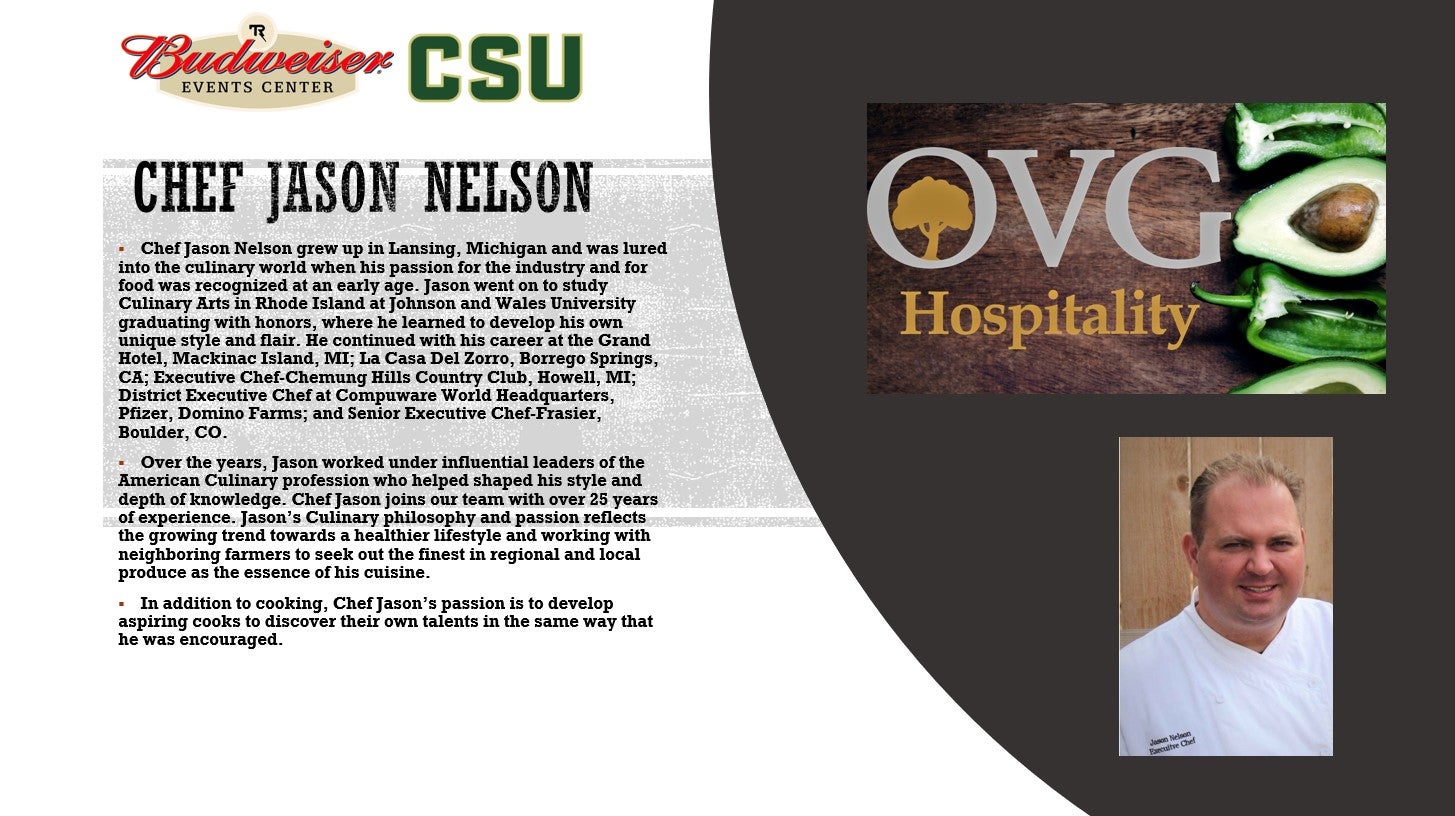 OVG Hospitality is proud to serve fresh food, beverage, and alcohol options through our concessions stands at all Ranch facilities. Please consult with your event coordinator if your event's clientele has specific requests for food items, extended hours, or service requests and an OVG Hospitality representative will be happy to assist your questions and requests.
For more information, please contact Assistant General Manager for OVG Hospitality, Emily Meister - emily.meister@oakviewgroup.com
Become a Food Truck Vendor at one of our Outdoor Events!
With any additional questions, please contact Concessions Manager, Ashlee Rydbom - ashlee.rydbom@oakviewgroup.com