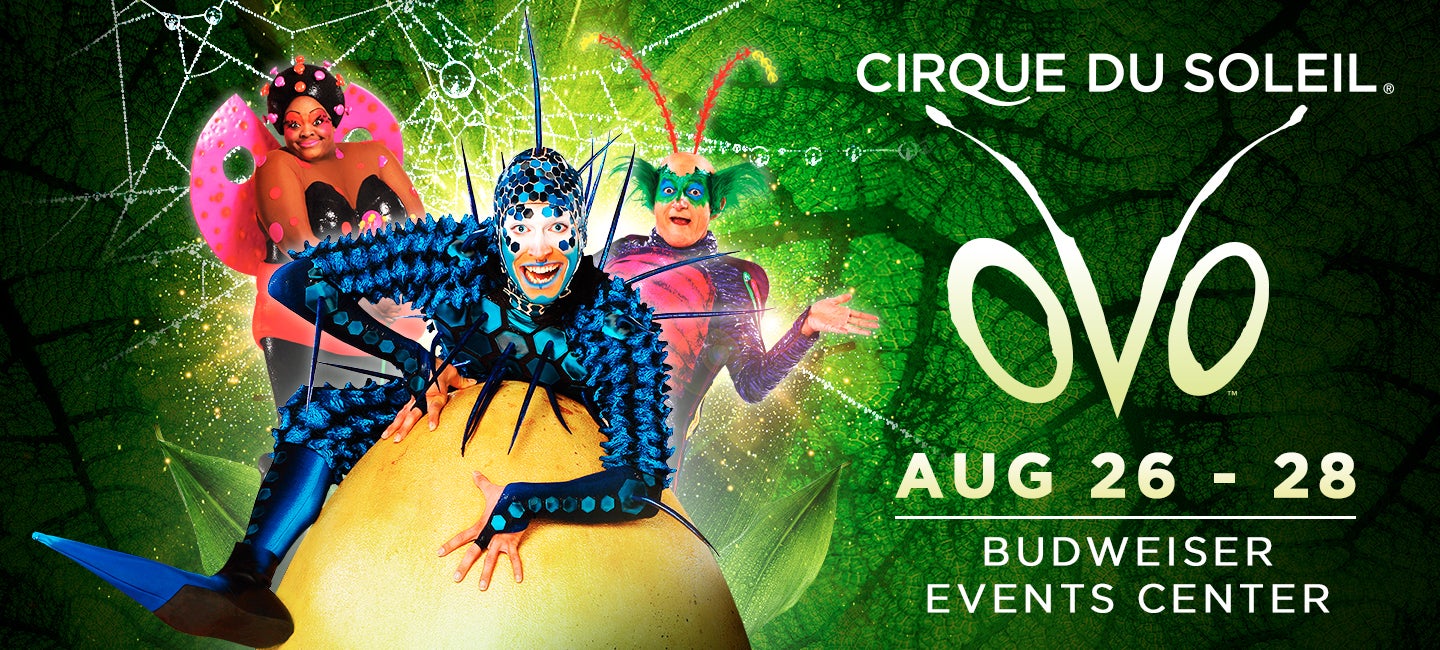 CIRQUE DU SOLEIL - OVO
CIRQUE DU SOLEIL - OVO
CIRQUE DU SOLEIL - OVO
Event Information
OVO is a headlong rush into a colorful ecosystem teeming with life, where insects work, eat, crawl, flutter, play, fight and look for love in a non-stop riot of energy and movement. The insects' home is a world of biodiversity and beauty filled with noisy action and movements of quiet emotion.
OVO is overflowing with contrasts. The hidden, secret world at our feet is revealed as the tender and torrid, noisy and quiet, peaceful and chaotic. And as the sun rises on a bright new day, the vibrant cycle of insect life begins anew!
Upgrade your experience and "Bug Out" with a Pre-Show Dinner Package!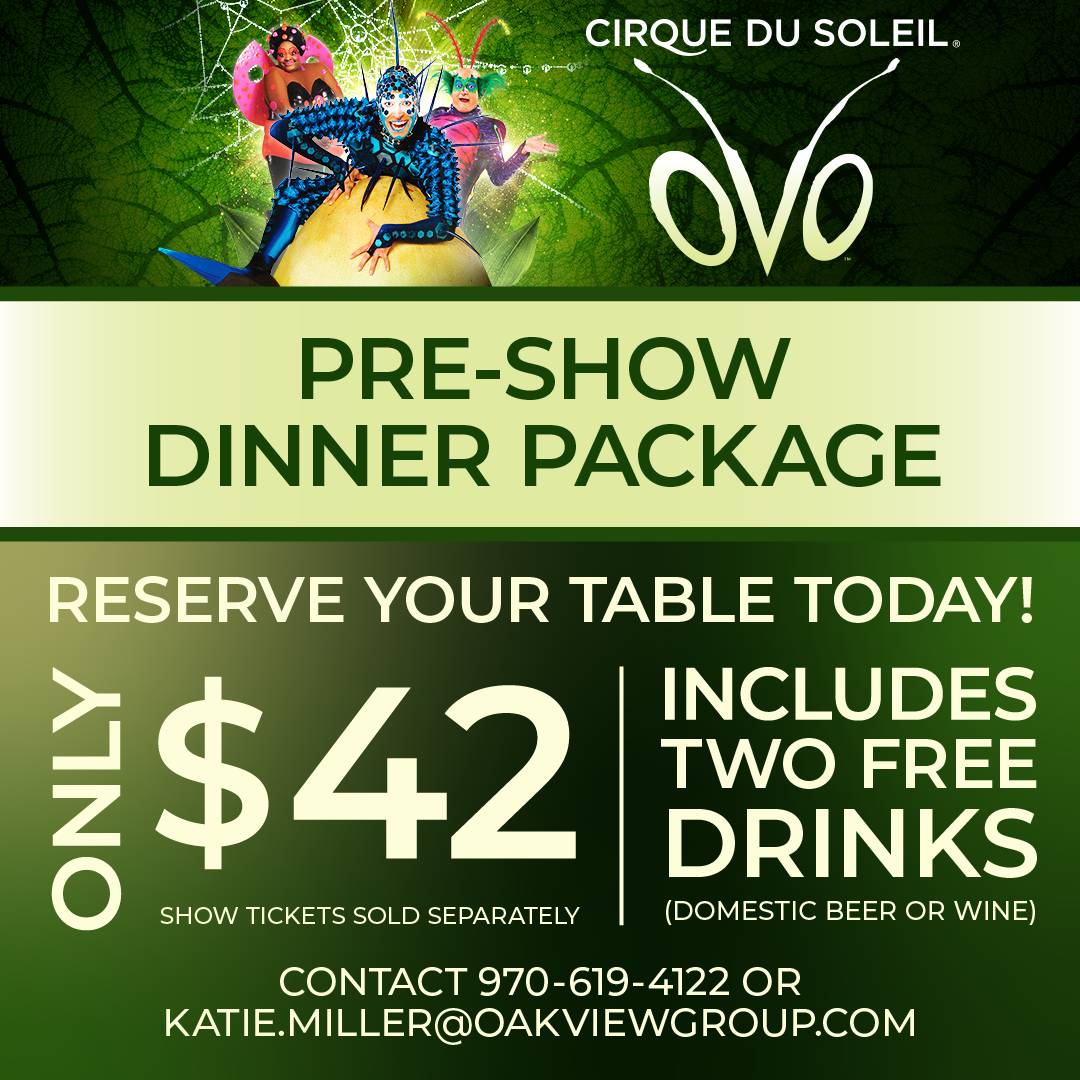 Group Discount Information

Groups of 10 or more can save on tickets! Reach out to Katie Miller at Katie.Miller@oakviewgroup.com or call 970-619-4122 for more information.