ALICE COOPER
ALICE COOPER
Event Information
Legendary rocker, Alice Cooper will play at the Budweiser Events Center, Tuesday, October 4th, 2022. Tickets for Alice Cooper go on sale Friday, April 15th at 10:00a.m.(MST).
Alice Cooper pioneered a grandly theatrical brand of hard rock that was designed to shock. Drawing equally from horror movies, vaudeville, and garage rock, the group created a stage show that featured electric chairs, guillotines, fake blood and exotic reptiles. He continues to tour regularly, performing shows worldwide with the dark and horror-themed theatrics that he's best known for.
Alice Cooper brings his own brand of rock psychodrama to fans both old and new, enjoying it as much as the audience does. Known as the architect of shock-rock, Cooper (in both the original Alice Cooper band and as a solo artist) has rattled the cages, and undermined authority for generations of guardians of the status quo, continuing to surprise fans and exude danger at every turn.
Make your reservations for a pre-show dinner at the Blue Bar & Grill HERE.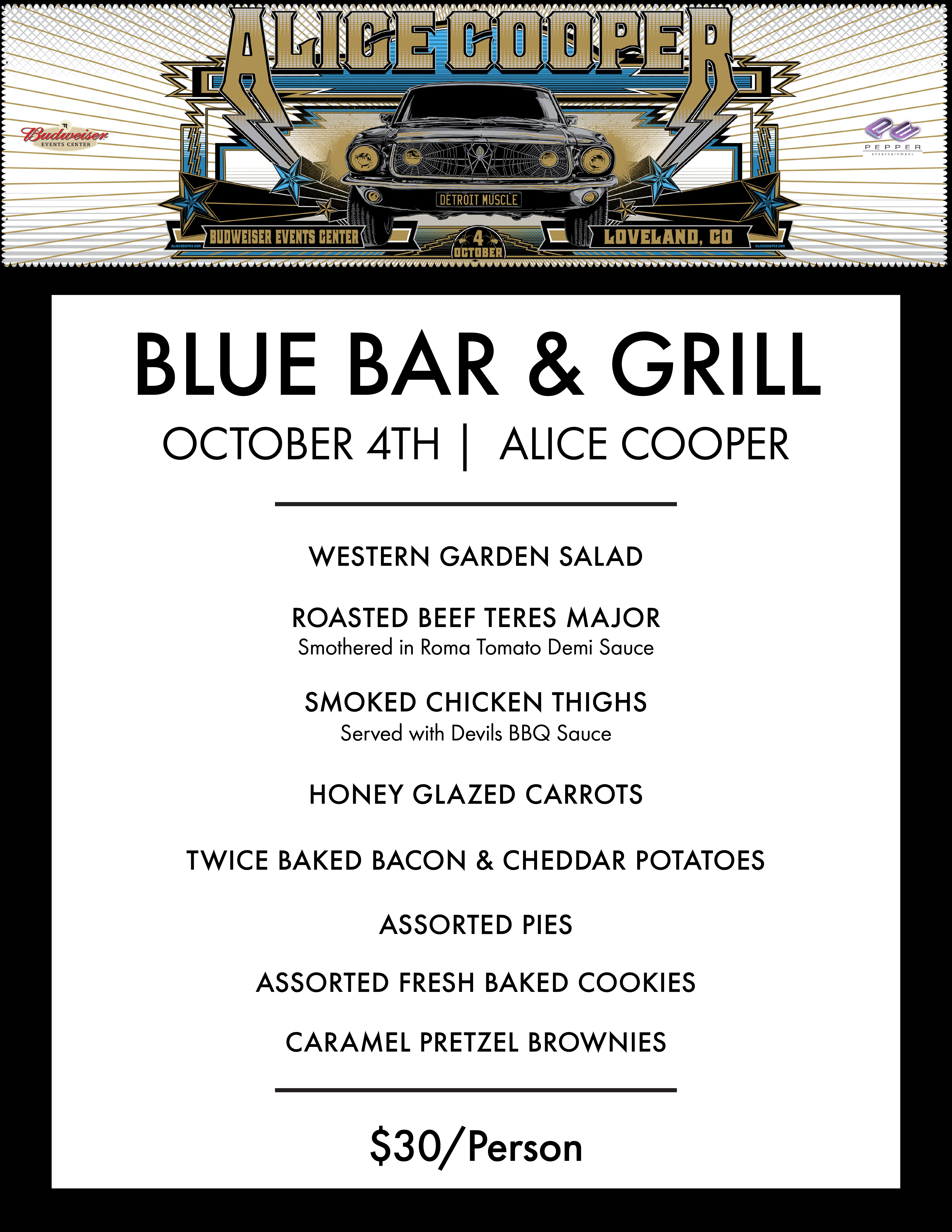 COVID-19 Restrictions

The facilities at the Ranch no longer require guests to wear masks when attending events at the Budweiser Events Center, MAC Equipment Indoor Arena and Livestock Pavilion, FNBO Building and Thomas M McKee 4-H Building. None of the facilities require proof of vaccination or negative COVID tests.