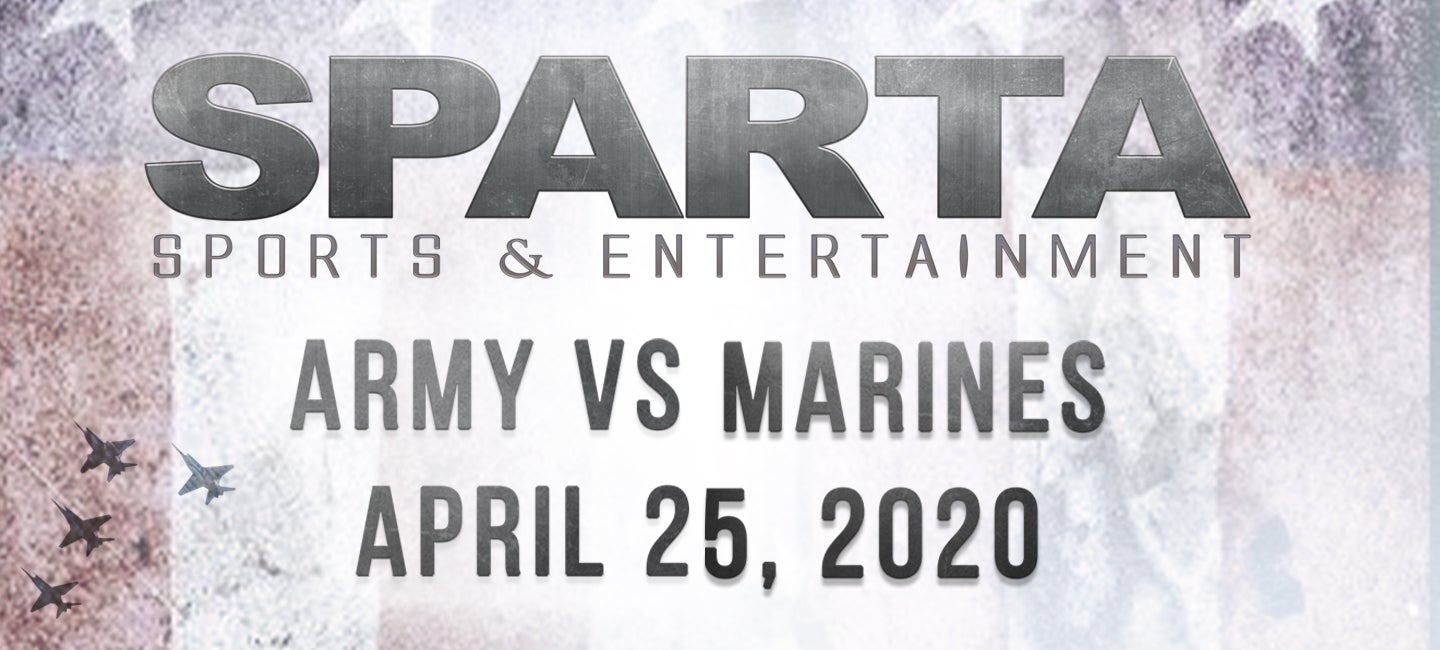 CANCELLED: Sparta Sports & Entertainment
Army vs. Marines 11
CANCELLED: Sparta Sports & Entertainment
Army vs. Marines 11
CANCELLED: Sparta Sports & Entertainment
Army vs. Marines 11
Event Information
I know so many people look forward to this event every year and I can't guarantee when, but I will promise you as soon as we can make this event happen safely we will do just that and in epic AVM fashion! Anyone who purchased tickets from fighters can get a refund directly from whomever they purchased, any tickets purchased online via Budweiser Events Center can get their refund directly from them, or receive new ticket when we have the new date scheduled. Thank you to everyone who has continued to support Sparta Sports and Entertainment, Sparta Media Group and my brother Steve Mestas over at Airtight Boxing! Until things return we will be providing incredible virtual programs including really cool concerts, best of fights and an emotional piece on April 25th called the top 10 moments in AVM history starting at 7pm, as well as a new SMG Newscast only reporting on the positive community stories that come from this learning experience!
-Jeff Cisneros, CEO of Sparta Media Group LLC
---
Sparta Sports & Entertainment returns April 25 to the Budweiser Events Center at The Ranch with their annual mega-event, Army VS Marines 11. Come witness the epic thrill ride that will keep you on the edge of your seat as they feature warriors who will battle in Boxing, Kickboxing and MMA all in one night! Don't miss the incredible wounded hero ceremony that honors this nation's finest.
Group Discount Information

Groups of 10 or more can save up to $5 on select seats to the Air Force vs. Marines 11 MMA!

Contact Hannah at 970-619-4122 or [email protected]