Arena Circle & Roadway Improvements
Arena Circle will be relocated to the outer edge of the parking area to create new entrance and exit points on the southeast and northern boundaries of the property. This shift will improve traffic flow throughout the complex and enhance the safety of visitors moving between facilities at The Ranch.
Additional minor roads through the campus will provide easy access to specific buildings and parking areas. These include:

Richard Rule Road on the northwest side of the campus, adjacent to the future 4-H, Youth, and Community Livestock Arena.
Show Ring Road on the northeast side of the campus, which will allow trailer access from Andalusian Road to the Mac Equipment, Inc. Indoor Arena.
Clydesdale Parkway on the south side of the campus, which will connect to Crossroads Boulevard and offer an additional entrance and exit point for events.

The relocation will provide better control over access and parking coordination during multiple concurrent events. It will also allow for the expansion of the core campus to accommodate future buildings.
The existing Arena Circle will become a service road for back-of-house services.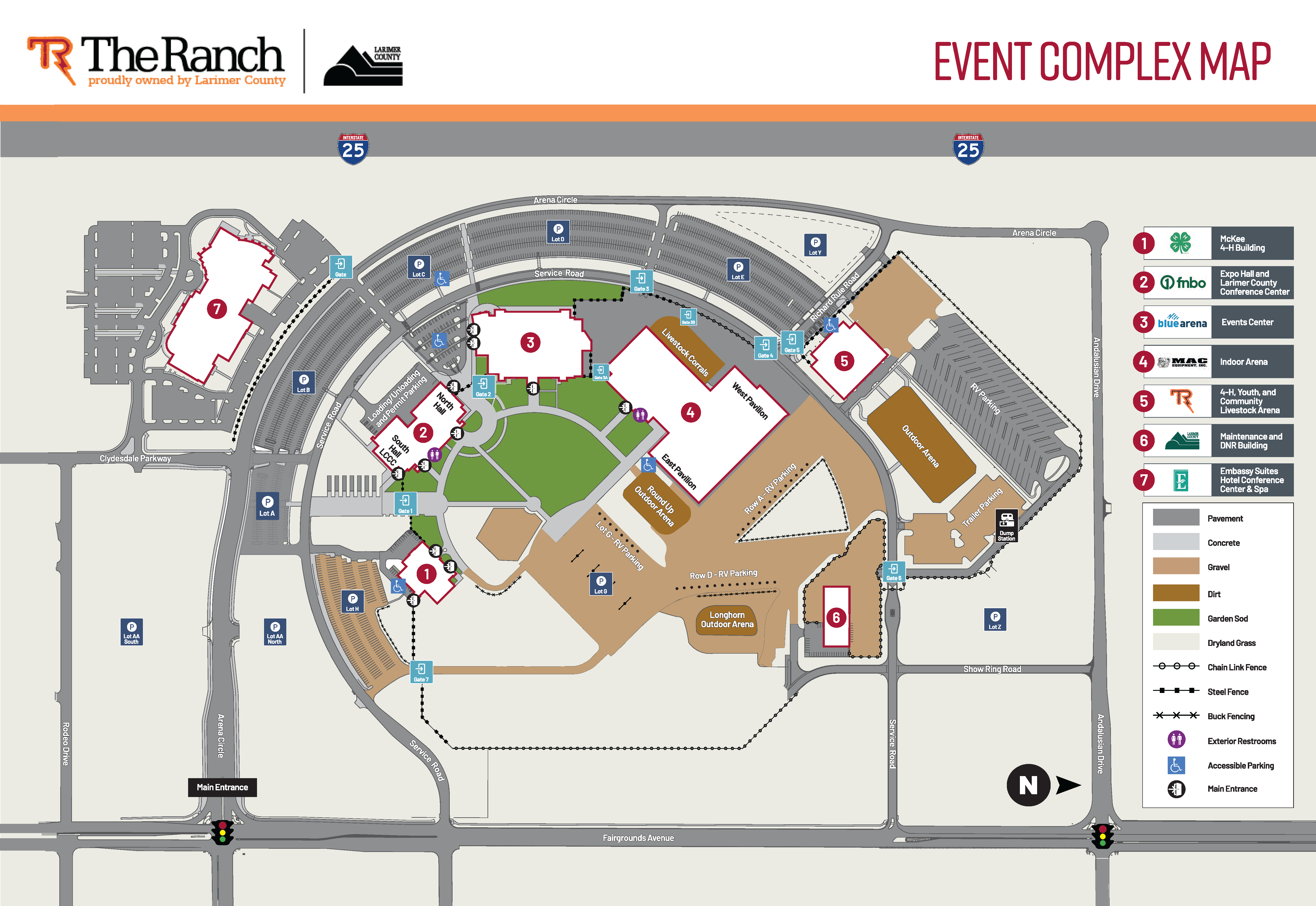 Arena Circle Updates
Arena Circle has been under construction since the spring of 2022 and is expected to be completed in Summer 2023. Visitors may use the south entrance and the newly opened Andalusian Drive to access events at the Ranch Events Complex. A new intersection light at Andalusian Drive and Fairgrounds Avenue is operational and will increase safety and efficiency for visitors entering and exiting for events. Starting May 23, 2023, the new Arena Circle entrance will open just south of the current Arena Circle entrance. An intersection light at the new Arena Circle and Fairgrounds Avenue will ease ingress and egress for events and become the new main entrance for the Complex.