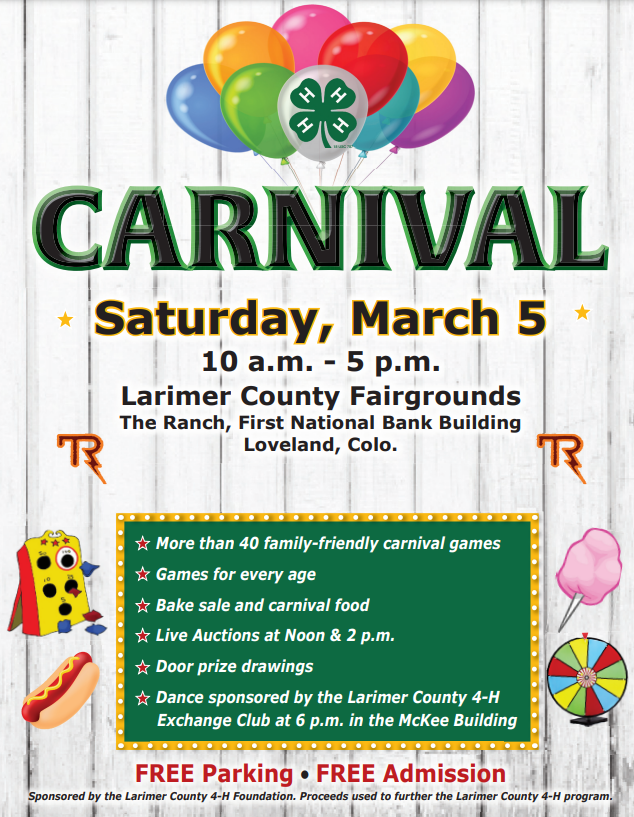 63rd Annual 4-H Carnival
63rd Annual 4-H Carnival
63rd Annual 4-H Carnival
Event Information
Larimer County 4-H Foundation is hosting its 63rd Annual carnival. There will be games to play hosted by Larimer County 4-H Clubs, with prizes for successful participants. There will be two live auctions, with lots of valuable items. All funds generated assist the Larimer County 4-H programs. Drawings are held throughout the event with some cash prizes awarded.
For addtional information visit larimercountry4hfoundation.com
Additional Ticket Information

COVID-19 Restrictions

The facilities at the Ranch no longer require guests to wear masks when attending events at the Budweiser Events Center, MAC Equipment Indoor Arena and Livestock Pavilion, FNBO Building and Thomas M McKee 4-H Building. None of the facilities require proof of vaccination or negative COVID tests.