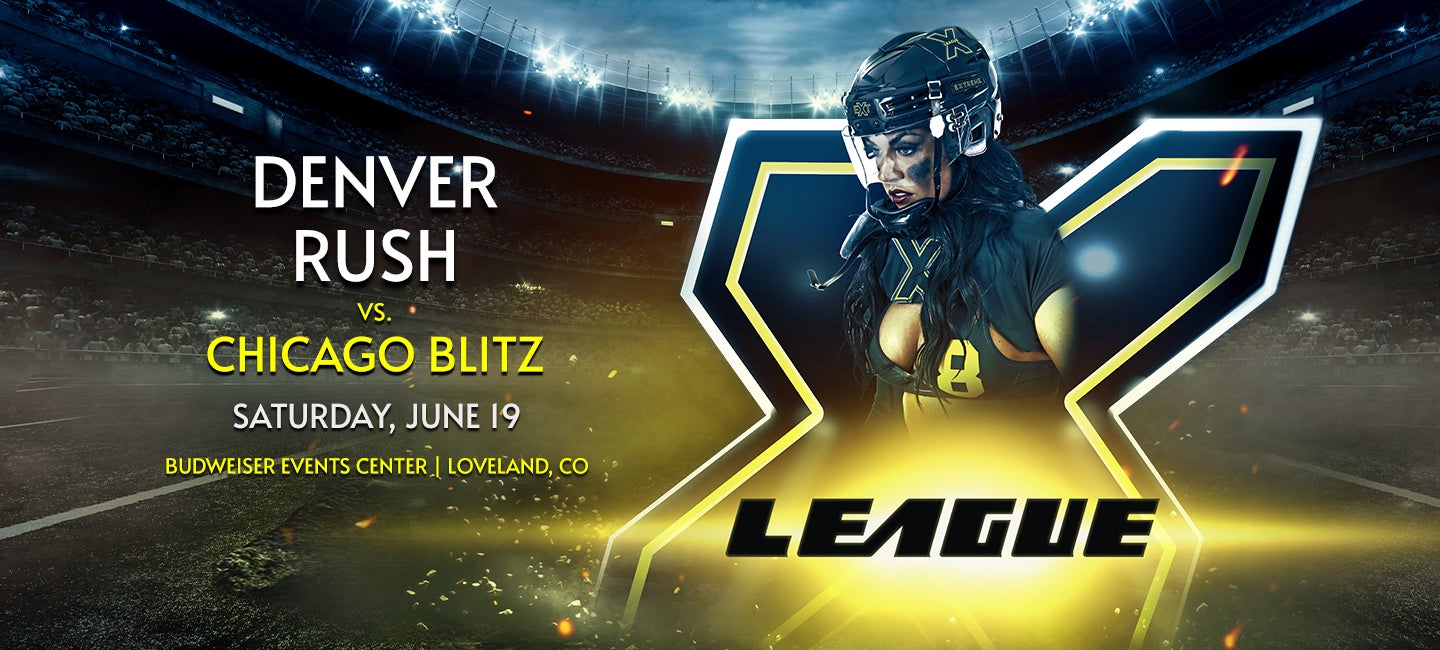 X League: Denver Rush vs. Chicago Blitz
X League: Denver Rush vs. Chicago Blitz
X League: Denver Rush vs. Chicago Blitz
Event Information
One of sports' most anticipated debuts, the 'X League' will kick-off nationally in June of 2021 with the Denver Rush hosting their only home game at Budweiser Events Center on Saturday, June 19, vs. Chicago Blitz, 7 pm kickoff.
From Hall of Famer and American Icon Mike Ditka comes the X League, a national full-contact 7-on-7 tackle football league played by some of the America's most athletic and fiercely competitive women. The atmosphere of the games are similar to that of a rock concert with incredible fan access and engagement.
Due to COVID-19 socially distanced seating will be enforced.
Group Discount Information

Group discounts are available for 6 or more. For additional information please call 970-619-4112.