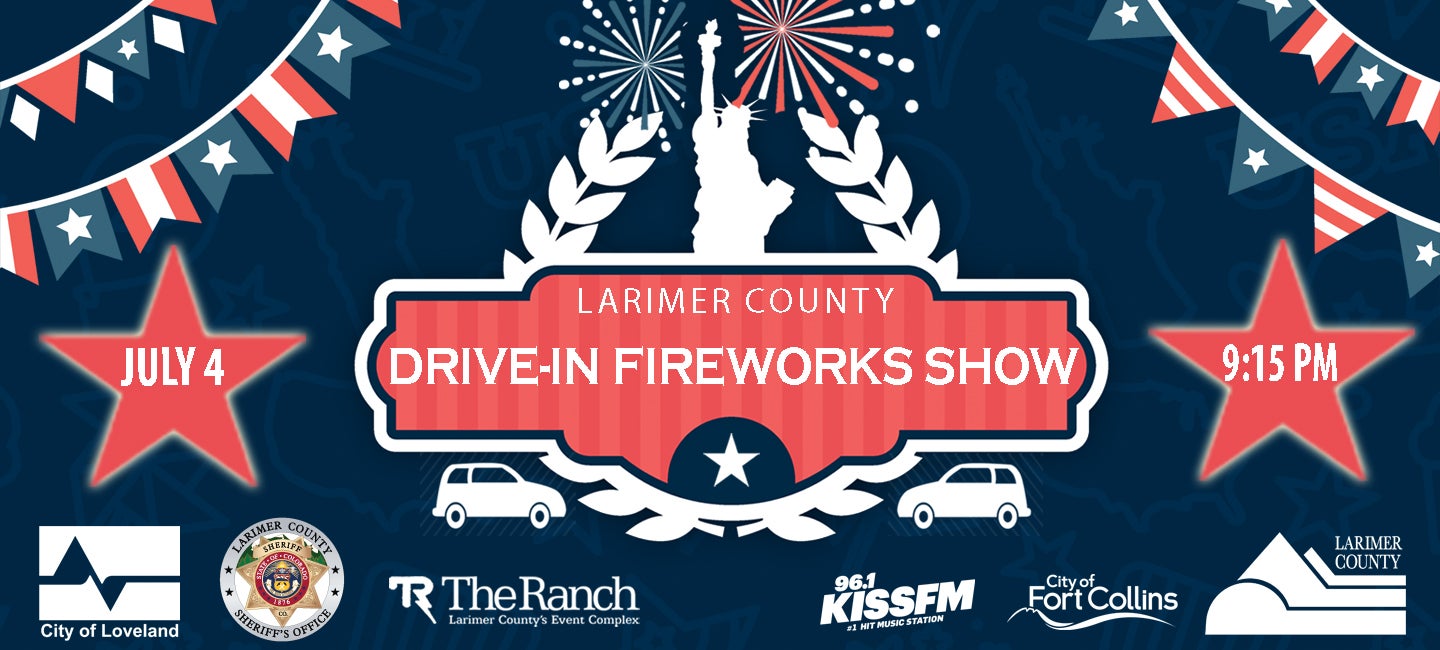 Larimer County Drive-In Fireworks Show
Larimer County Drive-In Fireworks Show
Larimer County Drive-In Fireworks Show
Event Information
Entrance through the South gate will open at 7:30 p.m. There will be room for 1,000 cars on a first come first serve basis.
You can text the word LCfireworks to 56525 to receive important reminders and parking lot availability.
This is a free event. Social distancing rules apply and masks are encouraged.
Alcohol is prohibited. Grills & trailers prohibited.