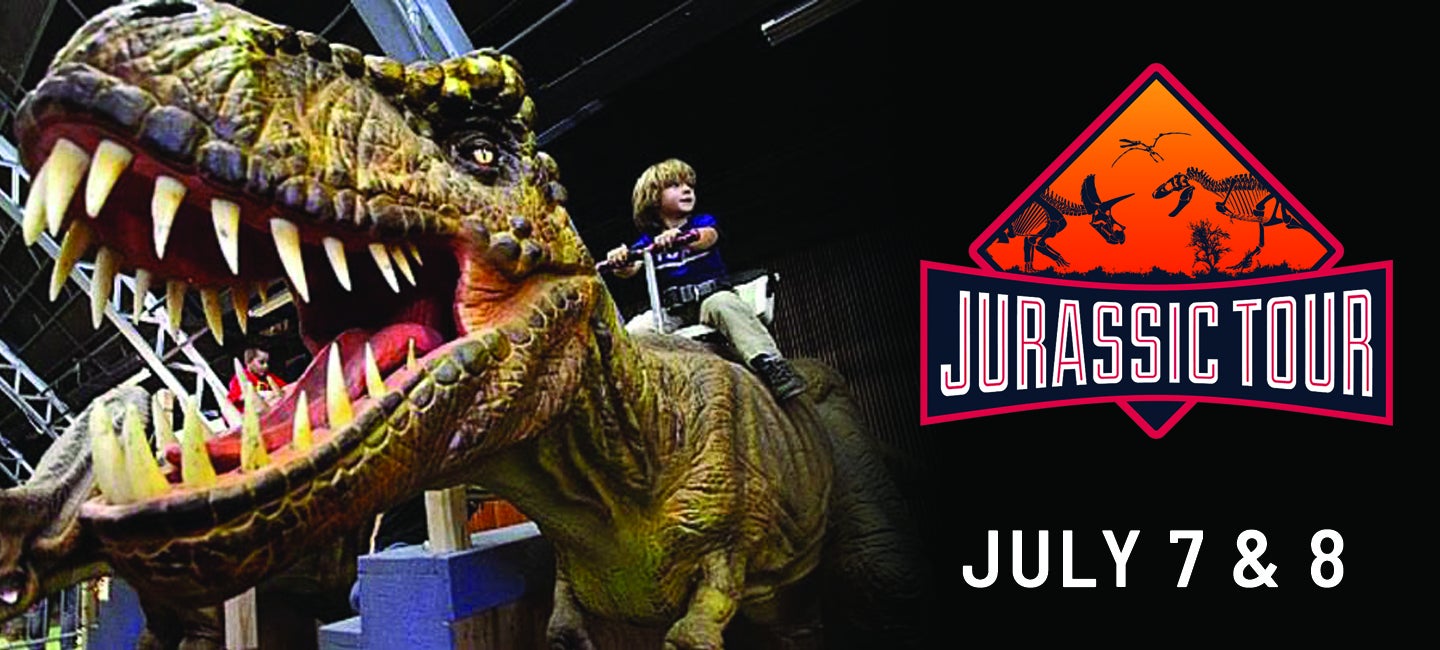 Jurassic Tour
Ultimate Family Dinosaur Adventure
Jurassic Tour
Ultimate Family Dinosaur Adventure
Jurassic Tour
Ultimate Family Dinosaur Adventure
Event Information
VOLUNTEERS WANTED

We are looking for some responsible volunteers who can help out this Saturday July 7 (10am-9pm), Sunday July 8(10am-8pm) at the Ranch Larimer County Fairgrounds in Loveland, CO in exchange for $125 cash (for volunteering 2 days) and 4 free tickets and free lunch on these 2 days. You will get the 4 tickets on Sunday for your family to use and you will get the $125 cash at the end of the shift on Sunday. For immediate consideration or any questions about this please contact Dave at 313-384-8844 from 9am-7pm

We are looking for a local Face painter ($20/hour). The hours are Saturday 10am-9pm, Sunday 10am-7pm . For immediate consideration or any questions please call Dave at 313-384-8844 from 9am-7pm

Moving, Roaring Dinosaurs

The main exhibit features 50 life-size ultra-realistic dinosaurs in their natural habitat.

Museum Quality

Our exhibit includes hands-on interaction with these enormous Dinosaurs

Fossil Digs

There's a fossil dig where young paleontologist can dig for ancient bones.

Fun Activities

Jurassic Themed Bounce area with dinosaur inflatable bounce houses, face painting, and much more.

Dinosaur Rides

Ride a cute little baby Dinosaur, be courageous and ride a towering animatronic T Rex & Triceratops.

Bungee Runs

Kids race head to head against one another to see who is faster than a T-Rex.