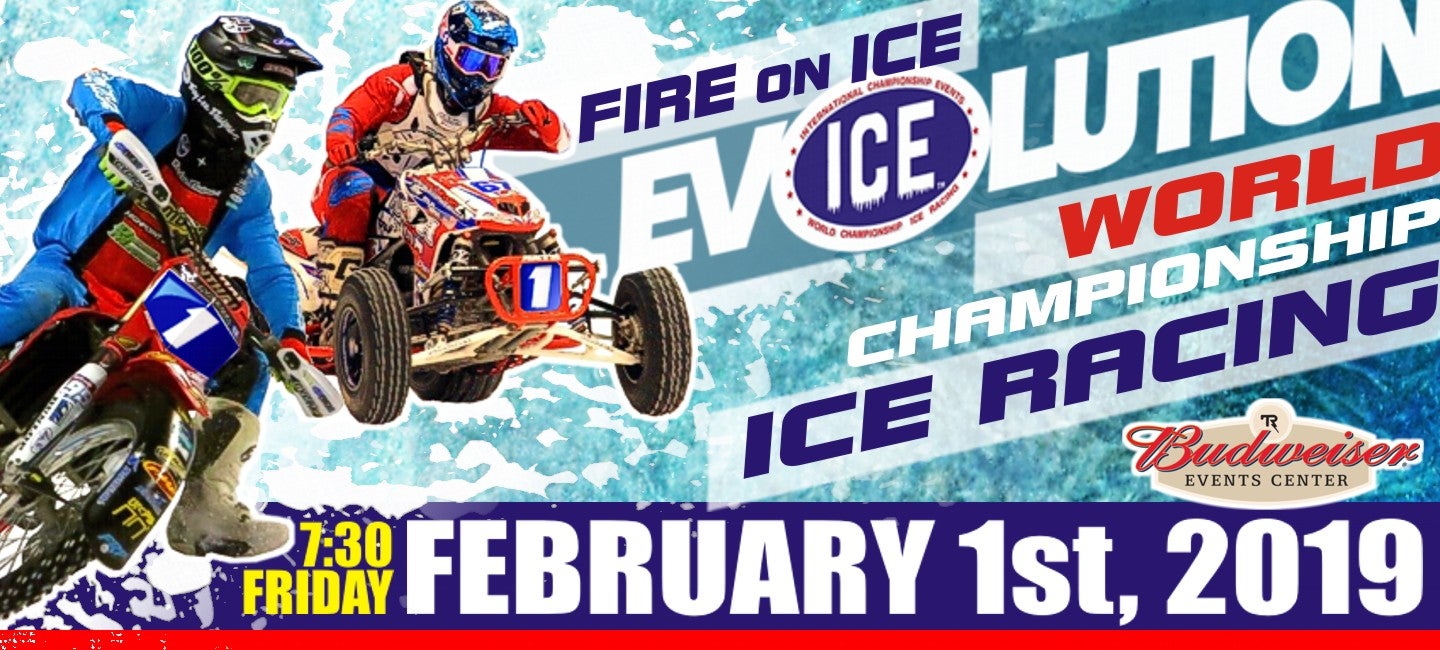 World Championship Ice Racing
Fire on Ice Evolution
World Championship Ice Racing
Fire on Ice Evolution
World Championship Ice Racing
Fire on Ice Evolution
Event Information
World Championship ICE Racing, presents The 2019 Fire on ICE Evolution Tour at the Budweiser Events Center for one night only on Friday, February 1, at 7:30 p.m. Featuring the biggest names in professional motorcycle ICE racing and the most insane racers on the untamed Unlimited Outlaw Quads! These are some of the baddest and fastest racers to hit the ice! Shredding the arenas solid ice track with razor sharp studded tires racers will go from 0-60mph in less than 3 seconds! Battling it out for one thing; the most prestigious World Championship ICE Racing Title.
Plus, the Motorcycle ICE® Limbo half time show has become an overnight phenomenon! Nowhere can you see these racers get their bikes so low! It's off the hook and a must see to believe.
Pre-Race Pit Party: Gain early access to come hang out with the riders! From 6:00-6:30pm join the meet & greet with racers, see their bikes and razor sharp studded tires, take pictures and get autographs for just $5! The Pit Party is open to all ages. Event ticket & Pit Party ticket are required for Pit Party admission. Pit Party ticket is not valid for event admission.
Group Discount Information

Groups of 10 or more can save $4 on tickets to World Championship ICE Racing!

Contact Anne Madison Evatt by phone at 970-619-4122 or Email