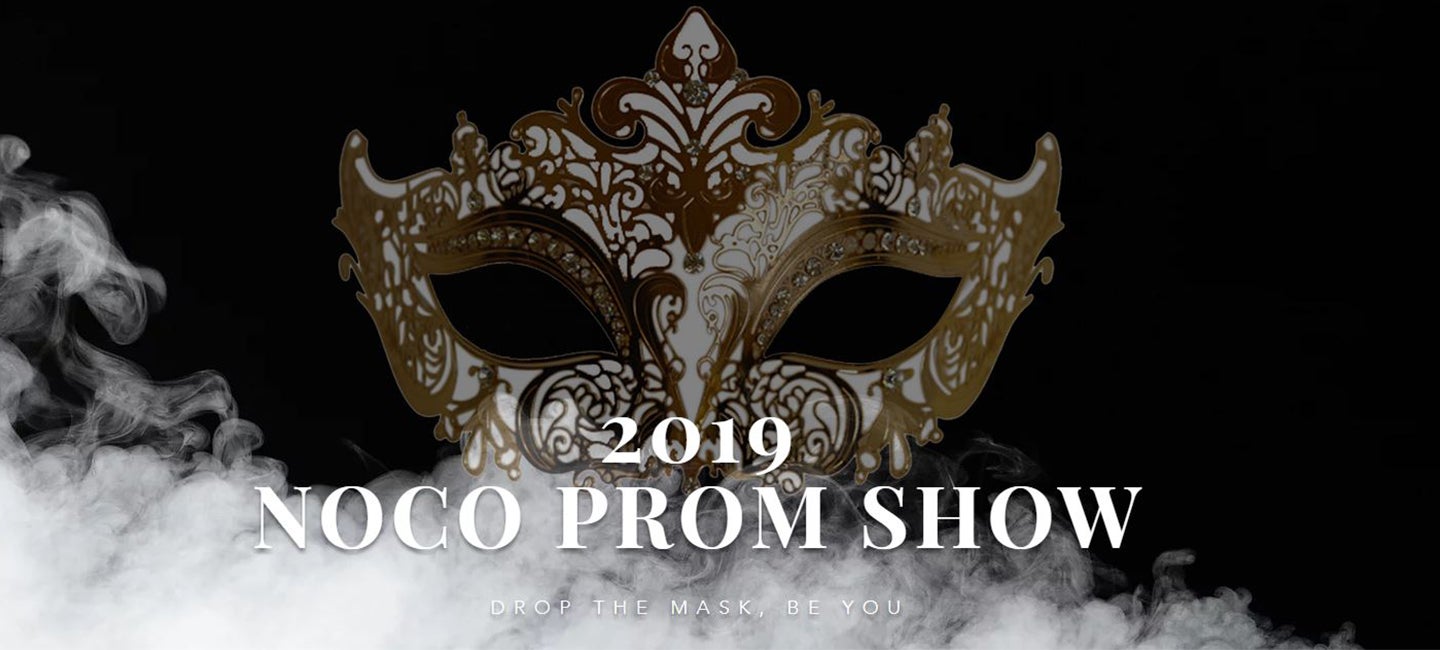 NOCO Prom Fashion Show
NOCO Prom Fashion Show
NOCO Prom Fashion Show
Event Information
A play on Masquerade, this year's 2019 NOCO Prom Fashion Show Promotes Students to "Be Themselves"
"Drop The Mask, Be You"
High School Students will Model 2019 Prom Dresses, Tuxedos & Suits as they Rock the Runway and Show the Audience Who They Are
A Show to be Remembered! Masks will Fly and Prizes will be Won!
There will be a career fair with local colleges...job opportunities (i.e. Starbucks)... A Victoria James Salon Spa School Scholarship (value $12,500) and Win Your Prom Awesomeness (free dress, tux, etc.). You won't want to miss it!