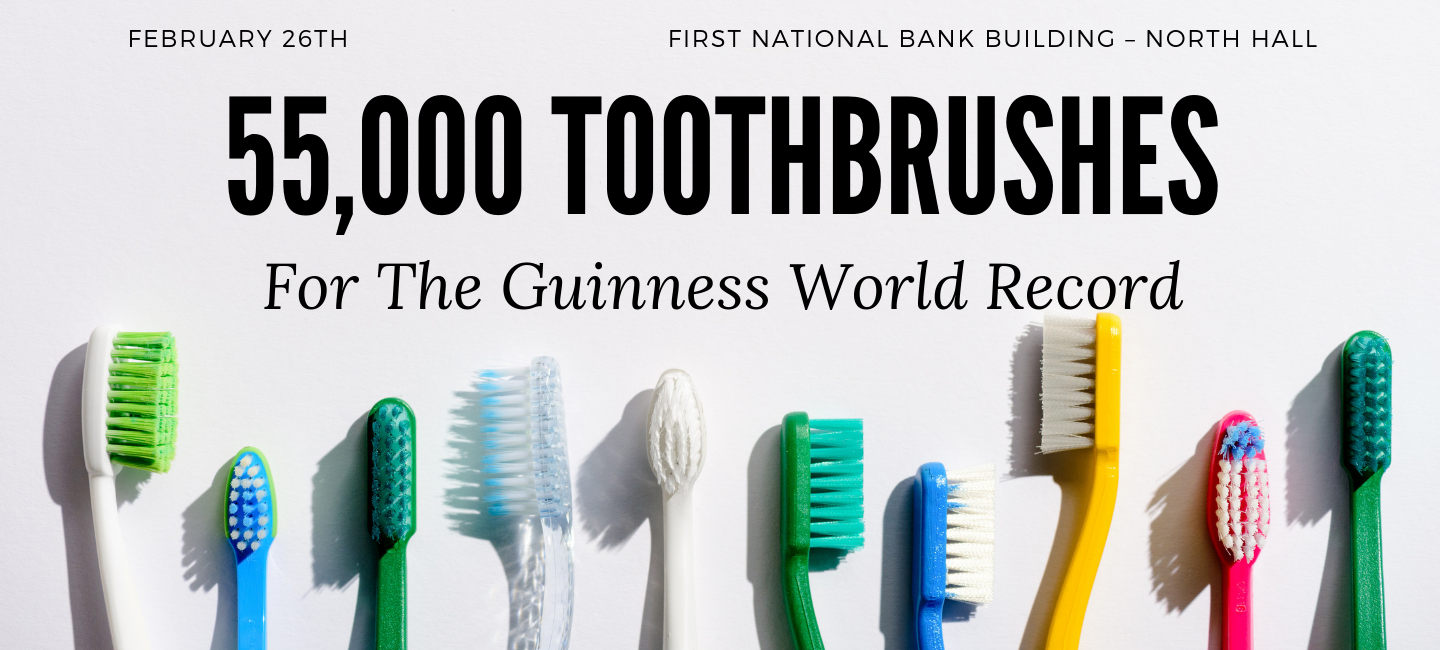 Longest Line of Toothbrushes
Guinness World Record
Longest Line of Toothbrushes
Guinness World Record
Longest Line of Toothbrushes
Guinness World Record
Event Information
Did you know that pediatric dental disease, also known as childhood tooth decay, is the #1 chronic childhood illness in America? Or that 1 in 5 U.S. children go without dental care? Or that more than 40% of children have dental cavities by the time they reach kindergarten?
February is National Children's Dental Health Month which makes it the perfect time to tackle this problem.

Thanks to Delta Dental of Colorado, Nanci Garnand of Re/Max, and the Loveland Design Center, we have 55,000 toothbrushes that we'll line up end to end for a record breaking 5.5 mile long line of toothbrushes. Don't worry, the toothbrushes are individually wrapped, so they will stay clean, sanitary, and suitable for donation.

After we break the record, the toothbrushes will be disbursed to food banks and children's organizations throughout the state of Colorado.
People interested in volunteering for the day of the event can email [email protected]
Event Organizers:
Sharon Lipinski: Founder of Change Gangs: Virtual Giving Circles and author of "365 Ways to Live Generously: Simple Habits for a Life That's Good for You and for Others". https://sharonlipinski.com/
Christine Forster: President of Change Gangs: Virtual Giving Circles and My Big Day Events. https://www.mybigdaycompany.com/