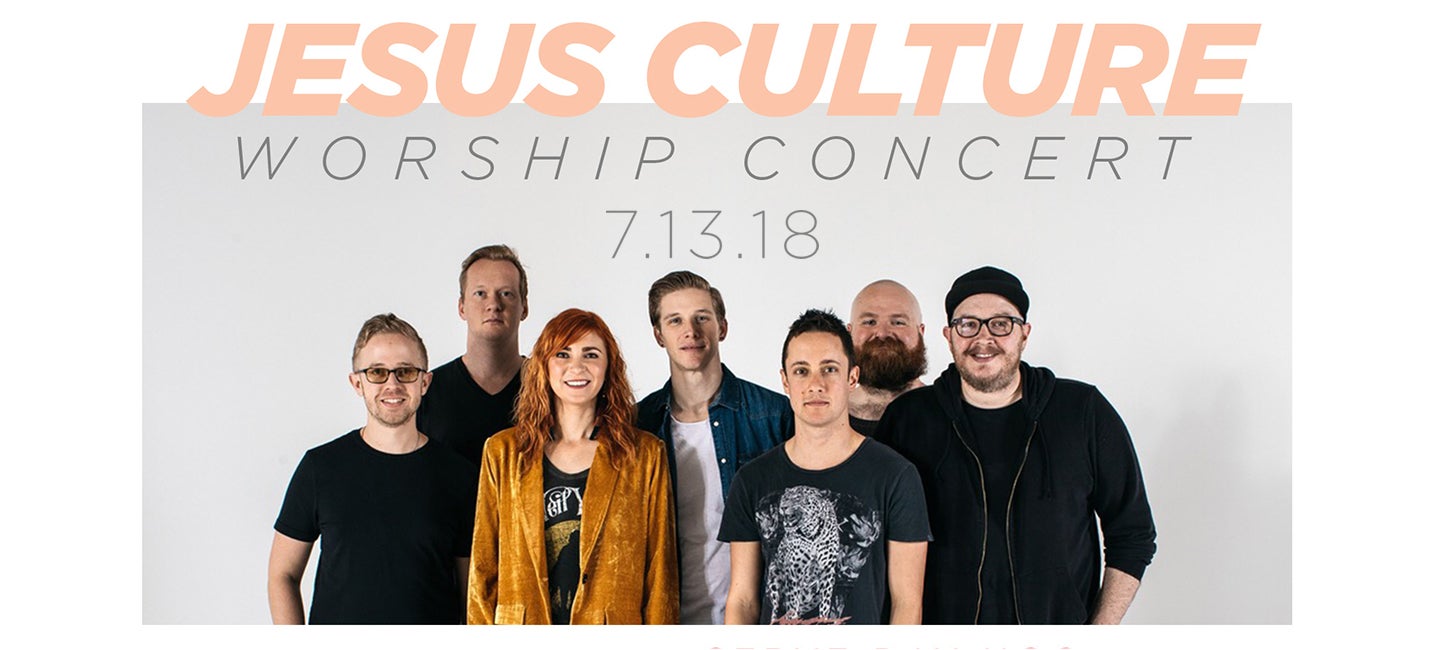 Jesus Culture
Worship Concert
Jesus Culture
Worship Concert
Jesus Culture
Worship Concert
Event Information
Serve Day NOCO will bring Jesus Culture and Matthew Barnett to the Budweiser Events Center on Friday, July 13. This summer event offers a night of worship and special message to bring people together from Colorado and surrounding states for a night of fun and inspiration.
Jesus Culture is a community of worship leaders and musicians whose heart is to see a generation impacted by encounters with the presence of God. Known as one of the best worship bands in the world, Jesus Culture traces back to their local church in Sacramento, California.
Matthew Barnett is senior pastor at the Angelus Temple in Los Angeles. He is the best-selling author of The Church That Never Sleeps and his most recently released book, God's Dream For You. Barnett is the founder of the Dream Center in Los Angeles, which is a rehabilitation center that houses more than 600 people and serves for than 40,000 people each week within the community.
Group Discount Information

Groups of 10 or more can save $5 on tickets to Jesus Culture Worship Concert!

Contact Anne Madison Evatt by phone at 970-619-4122 or Email