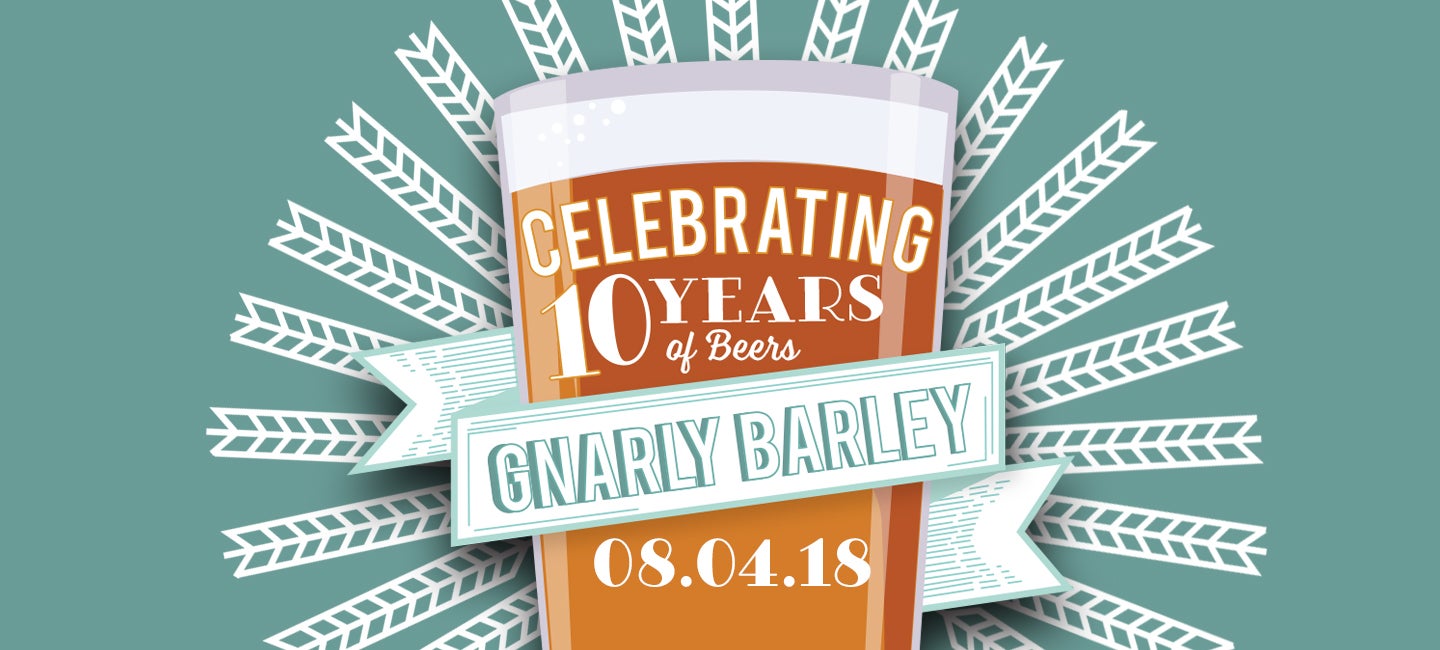 Gnarly Barley Brew Festival
Gnarly Barley Brew Festival
Gnarly Barley Brew Festival
Event Information
The Gnarly Barley Brew Festival, hosted by The Ranch and Spectra, will be held at the Larimer County Fairgrounds in the Ranch Events Complex Courtyard.
Go to www.gnarlybarleybrewfest.com for more information.
We're excited to welcome back breweries from years past and welcome brand new breweries to Gnarly Barley for 2018!
Additional Ticket Information

$21.00 Includes sampling mug, 12 sampling tokens and 10 minutes early admission. Additional tokens available for $1 at the event. *Get tickets in advance. Admission price increases to $30.00 the day of the event and customer will get 10 tokens.

General Admission Ticket

21.00 Includes sampling mug, 12 sampling tokens and 10 minutes early admission. Additional tokens available for $1 at event. *Get tickets in advance.

Admission price increases to $30.00 the day of the event and customer will get 10 tokens.

VIP Admission - SOLD OUT

$65.00 Includes sampling mug and unlimited 4 oz samples, 12:00(noon) entrance to Gnarly, access to VIP tent with specialty beers and food, a souvenir t-shirt and pint glass.

F.A.Q.s