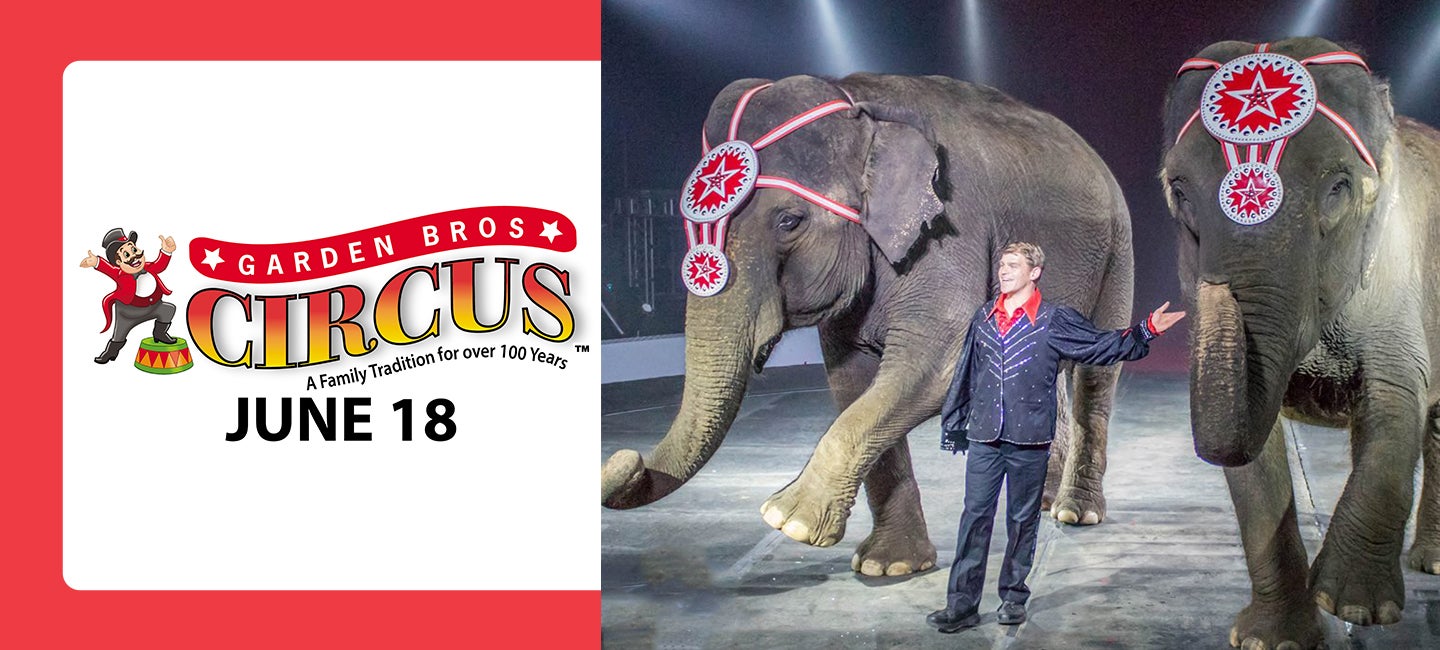 Garden Brothers Circus
Garden Brothers Circus
Garden Brothers Circus
Event Information
Garden Bros Circus family entertainment includes motorcycle daredevils in the Globe of Death, Camels-Llamas-Horses-Buffalo performing together, Chinese acrobats, elephants live, and the human slingshot.
Additional Ticket Information

$12.50 Adult General Admission tickets only available in advance up to 10:30 am day of show. Only 100 of these tickets will be available per show. If a child has a voucher/coupon for a free ticket the child must be accompanied by a paid Adult.

VIP Floor ringside seats are reserved seating. Only 150 are available per show. Floor seating configuration is subject to change. All Bowl seating is General Admission.

All patrons ages 2+ must have a ticket.