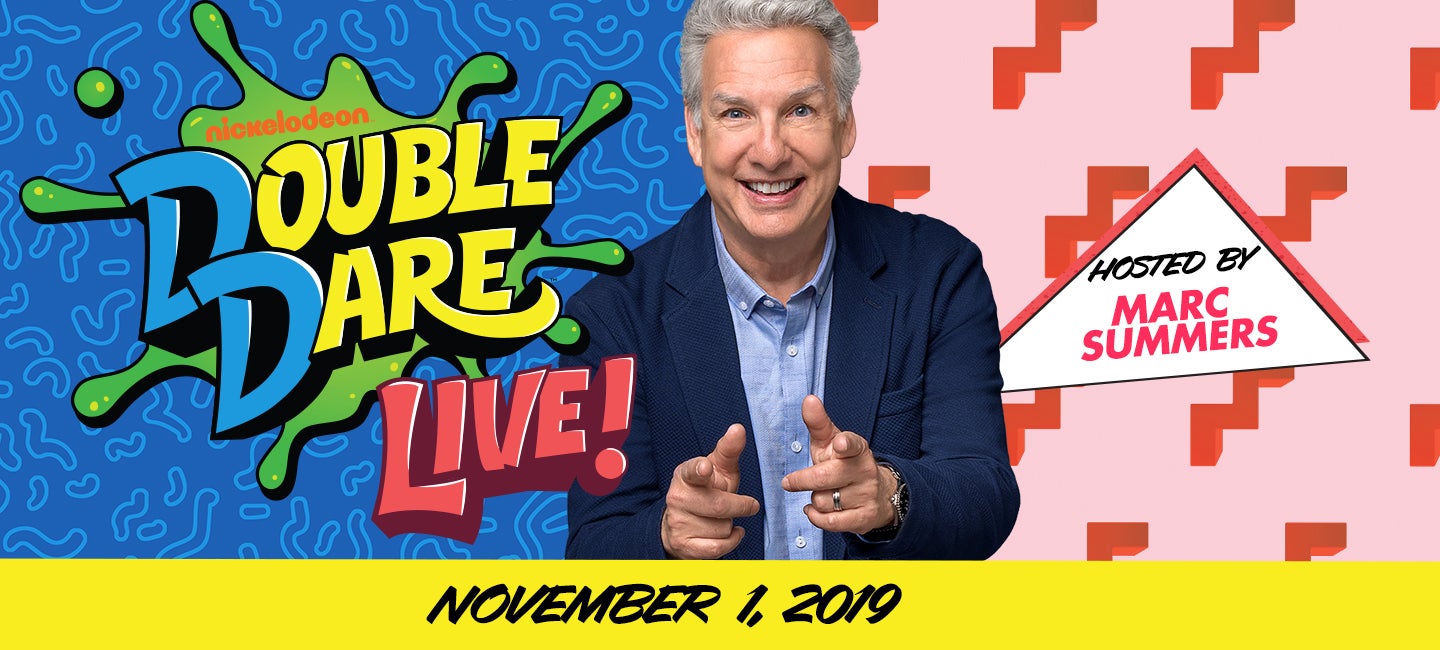 Double Dare Live!
Double Dare Live!
Double Dare Live!
Event Information
Charlie Blum Entertainment / CB Entertainment and Red Tail Productions LLC, in partnership with Nickelodeon, announce additional new tour dates for Nickelodeon's Double Dare Live stage show. Following a successful fall 2018 tour, Double Dare Live -- featuring original host Marc Summers and his beloved sidekick Robin Russo – announced six weeks of tour dates which launched March 26 in Lancaster, PA. The tour continues with engagements in the fall and winter, including the Budweiser Events Center on November 1st. Tickets go on sale to the general public Friday, April 5 at 10:00 a.m. and are available at BudweiserEventsCenter.com, 877-544-TIXX or at the OCR Box Office.
Inspired by the iconic TV game show Double Dare, Double Dare Live features two teams comprised of selected audience members competing to win prizes by answering brain-bending trivia questions, completing messy physical challenges and ultimately facing the legendary obstacle course.
To be considered to be a contestant on Double Dare Live you must complete the Official Rules and Waiver Form. Participants must be 10 years or older to be eligible to be Contestants. Only persons 18 years or older can complete the Waiver Form; a parent or legal guardian 18 years or older must complete the Official Rules and Waiver Form for children under 18 years of age.
When you've read, completed and signed the Waiver Form, hit 'Submit' and it will be entered into the database for each city.

When you arrive at the venue, go to the Registration Table to verify that you've
completed Official Rules and Waiver form, and present a valid photo ID and you and any family members that you registered will be given a wrist which indicates to the show staff that you are eligible to be chosen as a contestant on stage.
Group Discount Information

Groups of 10 or more can save $5 on select tickets to Double Dare Live!

Contact Hannah Kusmik at 970-619-4122 or [email protected]

Related Links