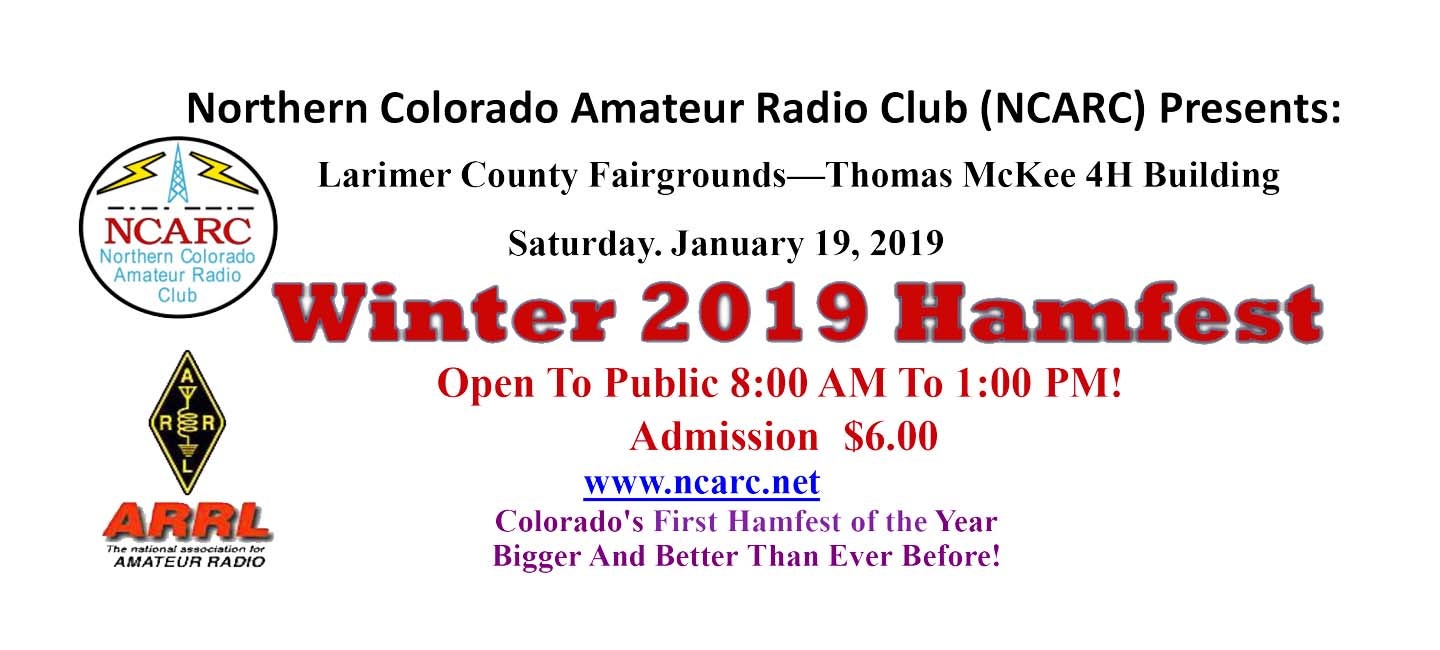 2019 NCARC Winter Hamfest
2019 NCARC Winter Hamfest
2019 NCARC Winter Hamfest
Event Information
NCARC's Hamfest is a convention of amateur radio enthusiasts or interest in the hobby.
$6 Adult & Child Tickets At The Door.
This year's event features:
Fantastic prizes!
Two tracks of Technical Forums
License Testing (no admission required, all levels offered) - 9:30am
Exhibits, demonstrations and more!
Additional Ticket Information

$6 Adult & Child Tickets Available for Purchase at the Door.